National Pink Day
From Giftypedia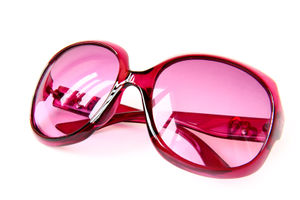 When Celebrated
Always on June 23rd
Gifty-ness

About the Holiday
National Pink Day celebrates the color that is created by combining red and white. Show that you are "tickled pink" with this holiday by wearing pink today. The color pink has been associated with breast cancer awareness (pink ribbon) as well as the the third week of Advent when a pink candle is lit (which signifies joy). Pink is the color or is in the name of watermelon, pink flamingos, Pepto Bismal, Pink Floyd, Pink panther, pink elephant, and pink eye. Pink roses signify happiness, admiration, and being thankful.
SensationalColor.com states that "Bright pinks, like the color red, stimulate energy and can increase the blood pressure, respiration, heartbeat, and pulse rate. They also encourage action and confidence. Pink has been used in prison holding cells to effectively reduce erratic behavior."
We were unable to locate the origins of this holiday, though there are many references to it being celebrated on June 23rd.
Gift Guidelines

Pink jewelry or apparel
Pink frosted cupcakes
Pink flamingo
Breast cancer awareness pin
Pink lipstick or nail polish
Pink Panther items

Related Holidays

Related Guides
June Info & More Holidays
Birthstone:
Flower:
Zodiac:
May 21 - Jun 21



Gemini

Jun 22 - Jul 22



Cancer