National Lighthouse Day
From Giftypedia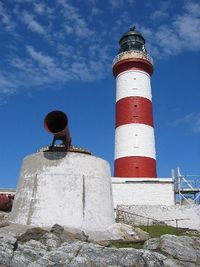 When Celebrated
Always on August 7th
Gifty-ness

About the Holiday
On August 7th, 1789, the US Congress approved an Act for the establishment and support of lighthouses, beacons, buoys and public piers. On the 200th anniversary Congress passed a resolution making August 7th National Lighthouse Day - the purpose of which is to recognize the importance of lighthouses in the history of the U.S. and to encourage the restoration and upkeep of all lighthouses.
Gift Ideas
Anything with or in the image of a lighthouse
Visit to a lighthouse
Stay IN a lighthouse!
August Info & More Holidays
Birthstone:
Flower:
Zodiac:
Jul 23 - Aug 22



Leo

Aug 23 - Sep 22



Virgo