National Homemade Cookies Day
From Giftypedia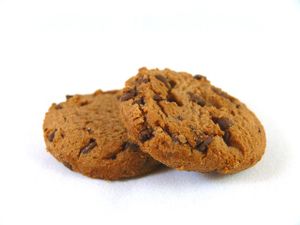 When Celebrated
Always on October 1st
Gifty-ness

About the Holiday
If you've been looking for an excuse to make cookies do it today as it's National Homemade Cookies Day. There is nothing quite like a cookie fresh from the oven. The most popular homemade cookies include chocolate chip, peanut butter, sugar cookies, oatmeal, and snickerdoodles. Below are some helpful hints for baking cookies:
Ingredients should be at room temperature.
Use an ice cream scoop to help with portion size
Rotate cookies in oven halfway through for even cooking
Let them cool before removing from cookie sheet.
Gift Guidelines

Cookie Cutters
Cookie sheet
Mixing bowls
Cookie recipe book

Related Holidays
October Info & More Holidays
Birthstone:
Flower:
Zodiac:
Sep 23 - Oct 23



Libra

Oct 24 - Nov 21



Scorpio