National Bicarbonate of Soda Day
From Giftypedia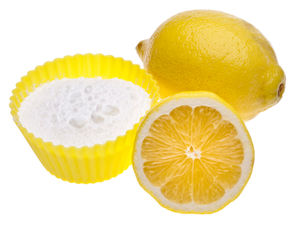 When Celebrated
Always on December 30th
Gifty-ness

About the Holiday
National Bicarbonate of Soda Day is the day we celebrate Baking Soda. Unless you love baking you may be wondering why there is a day to celebrate baking soda, but there are many uses for baking soda.
Baking Soda can be used to remove tarnish from silver, including sterling silver jewelry. Baking soda activated by boiling water and when the silver is in contact with a piece of aluminum foil will create a reaction that will remove the tarnish by making it bind to the aluminum, and will leave the sterling silver shiny.
Baking Soda can be used to relieve the pain from bee stings, sunburn, and the itch from poison ivy.
Baking Soda can be used to brush your teeth, and exfoliate your skin.
Gift Guidelines

Book with uses for Baking Soda
Box of Baking Soda

Related Holidays
December Info & More Holidays
Birthstone:
Flower:
Zodiac:
Nov 22 - Dec 21



Sagittarius

Dec 22 - Jan 19



Capricorn