National Be Heard Day
From Giftypedia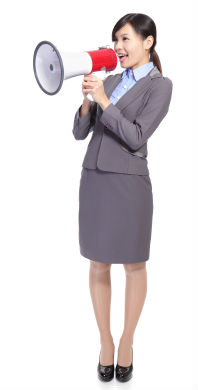 When Celebrated
Always on March 7th
Gifty-ness

About the Holiday
National Be Heard Day is a day to celebrate entrepreneurs and small businesses. They have to compete with corporate giants and usually don't get the media and press coverage like the big fish do. Today they should look to get some publicity and tell their story about the products and services they provide. This is the day small businesses should "be heard".
According to the US Small Business Association "In 2009, there were 27.5 million businesses in the United States" and "Small businesses employ about half of U.S. workers." For more stats on small businesses in the USA visit SBA.gov or Independent We Stand.
Thinking of starting your own business, below are some helpful articles from the SBA...
Gift Guidelines

Pay for a small business to do a press release
Visit/buy from a local mom and pop store
Tell friends about a local business

Related Holidays
March Info & More Holidays
Birthstone:
Flower:
Zodiac:
Feb 19 - Mar 20



Pisces

Mar 21 - Apr 19



Aries