Gifts for the Multi-Cultural Family
From Giftypedia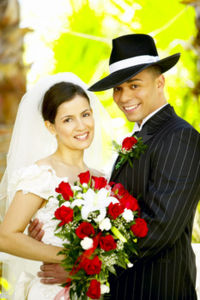 According to the
American Association for Marriage and Family Therapy (AAMFT)
, there are close to 7 million people in America who consider themselves "mixed-race," "biracial," or "
multi-cultural
." The AAMFT guesstimates that the mixed-race population will swell to 21% by the year 2050. Whether due to
inter-marriage
, adoption, or some other factor, the face of America continues to change dramatically.

This means that there are even more opportunities for you to be creative and show off your giftiness! Someone from another culture or ethnicity may have just joined your family, or perhaps a co-worker recently adopted a child from another country, or your blended family will be celebrating a cultural holiday for the first time. No matter the occasion, there are plenty of online resources that carry unique and fun gifts for the multi-cultural family.
[edit]
Multi-Cultural Themed Clothing
Clothing with a multi-cultural theme is always popular and appreciated. At Mandy's Moon, the whole family can get into the act with cheery T-shirts that happily announce the big news to the world! Their delightful collection gives parents, siblings, and even grandparents a chance to wear a special piece of clothing that celebrates this occasion with merry cartoon faces that represent a multi-hued family. Clothing can feature phrases such as "Big Sister," or "I'm the Little Brother" in any language you choose! You also have the option of choosing the hair and skin color on some designs as well as including the native flags of the new child's home country.
[edit]
Gifts for Children of Multi-Cultural Families
The International Doll Company aims to "provide dolls that resemble your children to give them positive feelings about themselves and to provide culturally rich dolls for everyone." To that end, they offer an array of adorable, heartwarming Asian, Latin American, Russian, and Mayan baby dolls perfect for any child. Many of the dolls are lightly scented with a vanilla or baby powder fragrance.
Multicultural Kids, Inc specialize in books, arts and crafts, games and puzzles, music, and more fun and educational items that showcase the beauty of various cultures and traditions. Any child will love the wistful storybook "Africa Dream" by Eloise Greenfield, in which a little African American girl dreams of the Africa of years past, complete with native animals, a trip to a bustling marketplace, and a meeting with a special, ancient ancestor. This is a perfect choice when purchasing for a child in a country such as South Africa, where multi-culturalism is the norm. Colorful, captivating artwork stir children's imagination while playing French Bingo, a creative version of the old favorite which helps kids learn French words and phrases as they play.
Language Lizard offers multi-language CDs that feature seven popular children's stories in English as well as Albanian, Arabic, Bengali, Chinese, Czech, French, Portuguese, Serbo-Croatian, Somali, Spanish, and Urdu. Perfect for inspiring kids to learn about other languages while celebrating their own. Also available are multi-language posters which range from pictures of farm animals with their names listed in French and English, to maps of Southeast Asia, the Caribbean, or the Middle East. A perfect gift for the multi-cultural family to display in their home.
[edit]
Adoption Gift for Multi-Cultural Families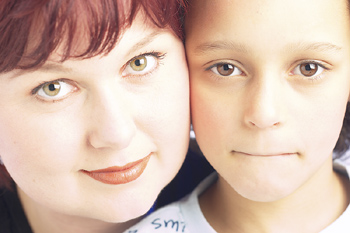 If you know someone who just recently
adopted
an angel from another country, they'll jump at the chance to create an adoption lifebook or memory book for the new child.
Dream Kidz Adoption Shop promotes the beauty of adoption with these elegantly illustrated books that record the adoption process from beginning to end for posterity. The new baby or child will appreciate this gift which answers so many questions that adopted children typically ask. Dream Kidz offers book editions which highlight domestic adoption, international, and selected country adoptions such as China, Russia, Ukraine, and Korea. Each edition has the appropriate choices of family structure, travel, or escort versions.
These are but a few suggestions to stir up your creative juices and encourage you to find fun and unique ways to be gifty in an increasingly common situation in many people's families and perhaps your own. Now get started!
[edit]
Related Links