Gifts for Caregivers
From Giftypedia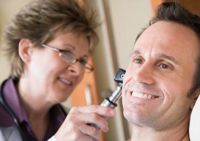 [edit]
What is a Caregiver?
Caregivers are family, friends and neighbors who are always there with those they love as they face chronic illness or disability. They can be a physician, nurse, or social worker who attends to a person dependent on another for some or all of their day to day needs. We all will know someone at some time that will take on this tireless work. It can be rewarding, but it is more often overwhelming, exhausting, and very lonely.
Consider giving a special caregiver gift that he or she could really use.
[edit]
Caregiver Gift Suggestions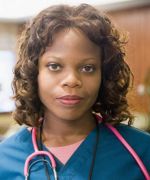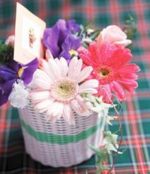 You can give something meaningful yet inexpensive to someone who has been there as a caregiver.
Time - If you can substitute for them, give them "care vouchers" they can redeem for a much-needed break.
Gift Certificates, Prepaid Gift Cards or Vouchers (UK) - You can get a gift card for just about anything now. Choose from a store that you know the gift receiver frequents to make it more personal.
Meals - Good food is always appreciated. When cooking for yourself, cook an extra portion and take it to them in a container they can keep. If they cook for their patient, cook a double batch and take it to their client so they can both enjoy it.
Flowers - Whether it is a bouquet or a live plant, include a card to let them know you care.
Gift Baskets - Relaxation is the key. Spa themed baskets with a pampering collection let them create some leisure time at their convenience.
Massage - This can be a personal gift that you give directly to the caregiver or a gift certificate to a local masseuse.
Spa Gift Certificate - A pedicure can be a relaxing treat for people who spend a lot of time on their feet.
Music CD or DVDs - Discover their favorite musician or actor and find a CD or DVD for them.
Magazine Subscription - A professional magazine, educational materials or their favorite hobby can help them keep in touch with a personal direction.
Movie Tickets - Buy tickets online that can be used any time.
Books - Caregivers might enjoy a good novel. Books on tape can be enjoyed in the car or around the house. Offer to check the local library for their favorite selections.
Dinner Out - Take them to out their favorite restaurant for dinner or lunch.
Tea or Coffee - Take the caregiver out for a break. It doesn't need to take long. A change of scenery can be refreshing, however brief. A small gift of a mug and their favorite coffee or tea .
Jewelry - Honor a caregiver with a tasteful piece of jewelry and let them know they are loved and appreciated.
Write a Letter - A note of appreciation can make a big difference in their day.
Remember, a gift may not be necessary, but a gift is always appreciated. If you cannot afford a gift, you can make something yourself or donate your time.
[edit]
Related