Beautiful Day
From Giftypedia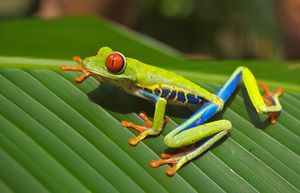 When Celebrated
Always on November 20th
Gifty-ness

About the Holiday
Every so often, we come across a holiday that just is. Where we aren't able to find any information about the holiday's origin or to even enough in the naming of the holiday deduce its intended meaning. Such is the case with Beautiful Day. We've found multiple sources that are in agreement on the November 20th date, though none of them are able to provide much background information.
Many times when this happens, clues can be found by looking at important events or birthdays that share that date. We've found that Bo Derek was born on November 20th, 1956. She definitely qualifies as beautiful. The Cuban Missile Crisis ended on this day in 1962, so maybe someone was moved to acknowledge November 20th as a beautiful day. Similarly, Princess Elizabeth (now Queen Elizabeth II) married Lieutenant Philip Mountbatten at Westminster Abbey on this day in 1947 and we're pretty sure that was a beautiful ceremony. Perhaps it's a make-up for yesterday being Have a Bad Day Day.
Whatever the origin, most can probably agree that celebrating a Beautiful Day in whatever context is a good thing. We probably should have the mindset that everyday we are privileged to celebrate is a beautiful day. Though sometimes having a dedicated day, such as this, serves to help us remember and acknowledge the beauty that always surrounds us.
Gift Guidelines

Flowers
Artwork
Decor
Beautiful music
Poetry
Cosmetics

Related Holidays
November Info & More Holidays
Birthstone:
Flower:
Zodiac:
Oct 24 - Nov 21



Scorpio

Nov 22 - Dec 21



Sagittarius