Be Late For Something Day
From Giftypedia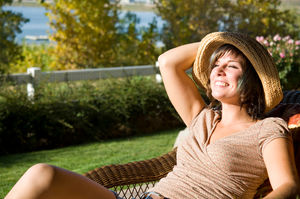 When Celebrated
Always on September 5th
Gifty-ness

About the Holiday
CAUTION: Celebrating this holiday could cause frustration for some people.
Be Late for Something Day is a day that gives those who are always on time, a break. Put away your watch, don't look at the clock and just go for it. Get to where ever you are supposed to be when you get there. Take a deep breathe and just be late!
Do you think this holiday was created to get back at all those who think being fashionably late is acceptable? There are many who are always late, lawyers and doctors, for example. Appointments? What's an appointment? I will get to you when I can. Today is their day, but it won't be any different than any other day for them.
Some sayings about being late...
"He'll be late for his own funeral."
"Late bloomer"
"There is no too late, late is just late"
"Better late than never."
Gift Guidelines

Backwards clock
Broken watch

Related Holidays
September Info & More Holidays
Birthstone:
Flower:
Zodiac:
Aug 23 - Sep 22



Virgo

Sep 23 - Oct 23



Libra