The Secret Admirer
From Giftypedia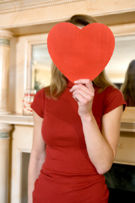 Almost everyone at some point in their life has had a crush on someone. So how do you get that special someone to notice? Thus, the identity of the Secret Admirer is assumed.
The goal of a secret admirer is to woo the object of their affections, by sending anonymous gifts and love letters. The excitement of receiving gifts delivered anonymously knows no bounds nor is it forgotten. Mystery, fun and excitement are created, thus laying the groundwork for the big reveal in hopes of fueling a real relationship. Traditionally, an anonymous gift for Valentine's Day is viewed as the perfect opportunity for the secret admirer to make his/her presence known.
Today, it is still possible to be a Secret Admirer without being viewed as a stalker by keeping some simple guidelines in mind.
[edit]
Guidelines for Sending Anonymous Gifts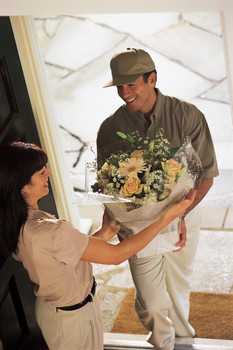 1. Be careful not to create fear by lurking around the person's home or office.
2. Send light-hearted, sweet or humorous messages. Consider using a secret admirer e-mail service, such as LovingYou.com.
3. Use a delivery service to deliver flowers and cards. Shop online and have gifts delivered anonymously.
4. Avoid sending racy or sexy gifts which may give the impression of questionable motives.
5. Choose your words carefully – if it's too forward or mushy, it could scare them away.
Traditional gifts from the Secret Admirer have remained the same, although there are more choices. Along with the traditional Bouquet of Flowers are the 24kt Gold Plated Flowers. Accompanying greeting card choices are E cards and text messaging. The traditional box of chocolates is now available adorned with edible 24 karat gold leaf. Fortune cookies are now available as gold plated keepsakes. For the hopelessly romantic, there are romantic Message in a Bottle gifts and Keys to My Heart in keepsake boxes. For the fun hearted, there are Heart-Shaped Car Magnets to secretly adorn their car, tiny Cookie Cakes, Bouquets of Balloons and Decorated Cookies.
Remember, the point of becoming a Secret Admirer is to let the person know that someone admires them from a distance. Eventually, you want them to figure it out. Therefore, you will need to drop some hints or clues along the way, like sending a note in your own handwriting or making reference to something associated only with you. With a little creativity and a lot of fun, the Secret Admirer can win over the person of their dreams. So why not?
[edit]
Related Items