Santa's List Day
From Giftypedia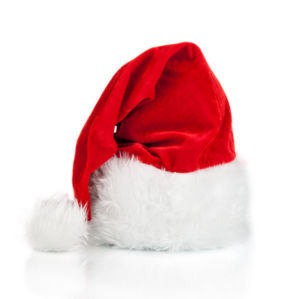 When Celebrated
Always on December 4th
Gifty-ness

About the Holiday
Our research on Santa's List Day has found two potential meanings for this holiday: either this is the day that Santa makes his Naughty and Nice lists, or that this is the day that kids need to mail their lists of things they want to Santa so that his elves have enough time to make all the Christmas presents.
There are more references to the Naughty/Nice list meaning for this holiday, though none of them are authoritative and we wonder if these lists are finalized closer to Christmas to make sure kids are still being good during the holiday season. Otherwise, that could potentially give the kids 17 days of bad behavior immunity.
Perhaps, this holiday was meant to remind kids that Santa will be finalizing his lists -- Naughty, Nice, Gifts -- in the near future.
To be on the safe side until we know more about this holiday's origin, this is a good day for the kids to send their Christmas lists to give Santa and his elves enough time, and that they should be extra good now and leading up to Christmas to make sure they end up on the right list.
Gift Guidelines

Stationary set for kids
It was the Night Before Christmas book
Christmas ornament
Christmas stocking

Related Holidays
December Info & More Holidays
Birthstone:
Flower:
Zodiac:
Nov 22 - Dec 21



Sagittarius

Dec 22 - Jan 19



Capricorn