Gifts for the Sick
From Giftypedia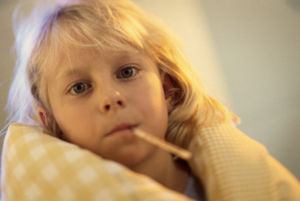 Is there someone in your life that has been feeling ill, and you want to give them something that will put a smile on their face? There are many great
get well gift ideas
out there for those who need cheering up when they're feeling under the weather. Whether the person is fighting an illness or recovering from surgery everyone needs a little TLC. Especially sending
get well wishes
to someone who is far away and you want them to know you are thinking of them or if it is a friend whose family is far from them.
Get Well Gifts of Laughter
Laughter is the best medicine, not just a saying but actual research backs up this statement. So giving someone a humorous get well gift of a comedy album can be a great way to help lift the spirits of someone who is bedridden. Laugh.com and Amazon.com has a large variety of comedy albums available. You can even give them a DVD of their favorite comic or comedy show to watch. You can find classics like Red Skeleton, the Three Stooges and I Love Lucy to newer comedians like Larry the Cable Guy and Seinfeld.
You can also find humorous gift like mugs or t-shirts that say "Lupus Sucks" or "Bald Chicks Rock". These are great gift ideas for someone fighting a serious illness. It helps them retain their humor during this tough time. They will also remember your get well wishes.
Gifts for the Bedridden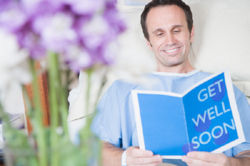 Bedclothes would be a great
gift for someone in hospital
or even on bed rest at home. A nice colorful shawl or bed jacket would be great to lift the spirits of a patient. A bathrobe can be useful when patients have to walk down the hall to exercise rather than just wearing a hospital gown with a split down the back. Slippers are a great gift to go with a robe. Make sure they aren't loose and floppy but warm and comfortable especially if they will be walking in the hospital.
Books are great gifts for someone stuck in bed. Reading is a great way to pass the time when someone is ill and stuck in the bed. A paperback is easier to hold than a hardback. Also, it may be best to concentrate on simple, easy-to-read materials if the receiver is medicated because they may find it hard to concentrate on complex material. Magazines with lots of pictures are also a great idea. They can look at the pictures without putting forth a great deal of mental effort.
Writing materials are great gifts for the housebound. Colorful paper or pens and pencils can help brighten the day. They can make notes to ask the doctor when they think of a question or they can write letters to loved ones. If the person has an artistic ability they can draw pictures to pass the time.
Personal toiletries are a great gifts for someone in the hospital. The will have the basics provided by the hospital but there are many personal care items they will appreciate. A small manicure set to trim nails and cuticles, a good brush and comb for their hair. Facial cleaning cloths and moisturizers are useful for the patients. These small things will help to make the patient feel better about themselves and help with their recovery.
Using Flowers to Say Get Well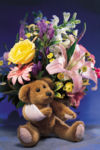 If nothing else, say it with flowers. Flowers and live plants are a great way to send
get well wishes
and can brighten up and bring cheer to even the most staid of hospitals. Make sure flowers and plants are allowed in the room, depending on the condition of the patient they may not be allowed. A colorful bouquet can make the room cheery while a live plant can be something they can take home.
So next time a friend or a loved one is under the weather, these gifts can definitely lift their spirits.
Related Items