Earth Day Gift Guide 2008
From Giftypedia
Our Earth is vulnerable and we need to take steps to preserve it. With eco-friendly and organic gifts like these you will be giving more than a gift, you will be making a statement.

Stepped Vinyl Record Bowl
Make from vinyl records, these bowls are not only practical, but they also have style. From Modern Artisans.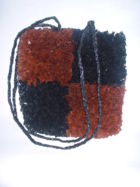 Fluffy Recycled Square Plastic Bag Handbag
Handmade in South Africa from recycled plastic bags, this handbag is also fashionable. It is also crafted according to the Fair Trade Principles. You will find this gift idea at Hip and Zen.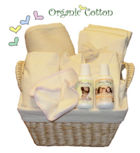 Deluxe Organic Baby Essentials Gift Basket
Gift basket items made from undyed organic cotton. A gift that will certainly please the natural mom. From Nature's Baby Blankets.

The Amazing Water Clock
This clock runs off liquids; water, soda, juice, even coffee. It uses just about any electrolytic fluid, so try several to see which ones work best. A fun green product! From Edmund Scientific's.

Smencils Scented Pencils
From The Happy Women, these pencils are made from 100% recycled newspapers. Save a tree...one pencil at a time.

Brunton Foldable iPod® Solar Charger
Optics Planet carries this solar charger for your iPod.

Organic Bubble and Squeak Dog Shampoo
For your earth conscience four-legged friend, a shampoo made from organic oils and pure botanicals. You will find this and more green gifts for your dog at Olive Green Dog.

Odor Free Compost Caddy
The less we put in the land fills the better. With this Compost Caddy you can keep it indoors without the smell to make composting even more convenient. You will find this gift idea at Outdoor Decor.

Japanese Green-Leaf Maple Condolence Gift Tree
Give back to the earth and plant a tree in remembrance. You will find this tree and other memorial trees at The Comfort Company.

Organic Fruit Sampler
Five different varieties of delicious fruits in this gift idea. Healthy organic fruits from Cherry Moon Farms.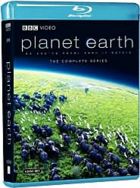 Planet Earth - The Complete Series
Experience the earth like never before. This video from Barnes and Noble captures an unforgettable journey through the daily struggle for survival in Earth's most extreme habitats.
[edit]
Related Items