Denmark Gift Giving Customs
From Giftypedia
Dannebrog, the Flag of Denmark

Capital: Copenhagen
Official Language: Danish
Currency: Danish Kroner (DKK)
National Holiday: Liberation Day (Danmarks befrielse), May 5
More Danish Holidays
The Danes are very proud of their culture. Denmark is the fourth most innovative nation and has one of the most competitive economies in the world. With a reputation of being a freedom loving nation, the Danes consider themselves as being hard working, with high morals and to have an easy going lifestyle.
Danes are considered the happiest people in the world, living in the happiest place in the world. When visiting Denmark, be thoughtful and say thank you a lot as the Danish are very polite people.
Danish Gift Giving Etiquette
Gifts should be opened when received.
Roses or wild flowers are acceptable gifts. Avoid white roses, as they are associated with mourning.
If giving flowers to your hostess, it is best to send them ahead of time so they do not have to take care of them when you arrive.
Flowers should be wrapped if given as a gift. Red is a good color for wrapping gifts.
Wine, Whiskey, or alcoholic beverages make good gifts for the Danes.
For business, gifts are not given on first meeting.
If the negotiations went well, a gift can be sent after. A gift with a company logo is acceptable.
Gifts to Avoid
Extravagant gifts
Sharp objects
Celebrating Christmas in Denmark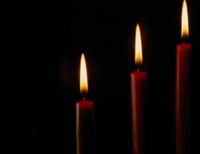 Christmas is the main festival of the year in Denmark. Christmas Eve is celebrated on December 24th and the Christmas holiday is celebrate on December 25th and 26th. While Danish Christmas of the past have changed over the years, there are still some traditions that are carried on today.
Christmas is referred to as the Feast of Candles. In the middle ages, Nordic traditions and Catholic traditions combined to develop the candle customs. As charity, candle, food and money were given to the poor. This tradition is still celebrated today.
The Christmas feast usually consist of duck or goose, red cabbage and caramelized potatoes. A rice pudding is prepared for dessert. One almond is put in the pudding and the person who gets it is reward a prize. The prize is usually chocolate or marzipan.
Over the years, the Christmas Tree was introduced, Christmas gifts and cards became part of the celebrations. Santa Claus, mistletoe, holly, and the Christmas Calendar came to Denmark from other countries Christmas traditions.
Related Items